I'm back from vBSDCon, stuffed to the gills and vaguely conscious, so I've done this.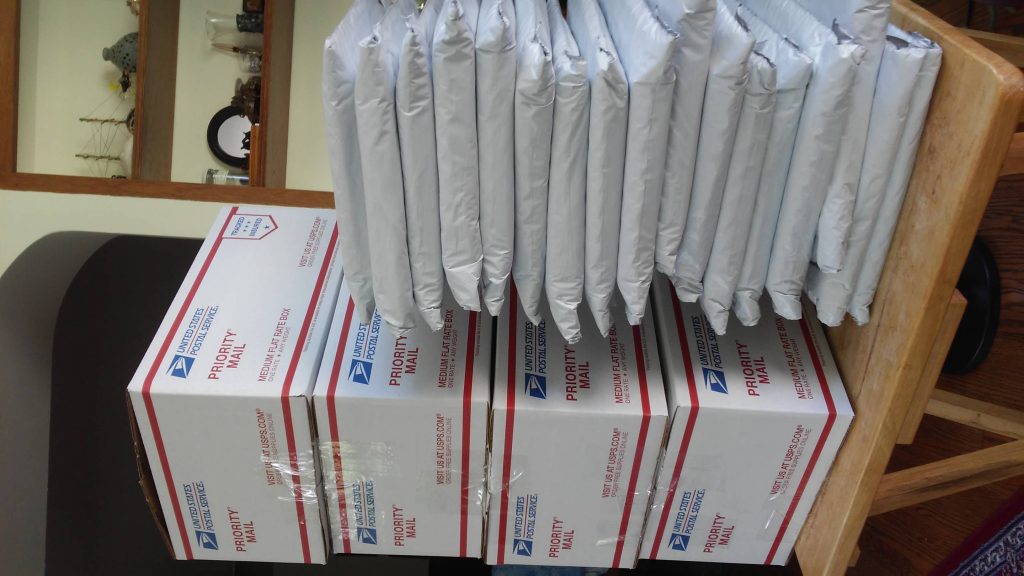 The stack on the right are the Sudo Mastery, 2nd Edition print sponsor gifts. I've upgraded the envelopes. While paperbacks travel fine in paper envelopes, hardbacks… not so much. I'm told by someone who does shipping that these critters are nearly indestructible, and that my sponsors will need to attack them with drills and chisels to extract the contents. That seems a reasonable price to pay for gifts surviving the mail.
The boxes on the right are for my biggest Patronizers, who get everything in print and credit in same. They're getting Terrapin Sky Tango as well as Sudo Mastery; the books came out so close together that I'm shipping them together. I've added some extra tidbits to improve their Patronizing experience.
Y'all should have your gifts and rewards soon. My gratitude goes to all of you.
For those of you who've been asking, this mostly clears the way for me to announce SNMP Mastery sponsorships. I'm still waiting on a couple external elements I can't control, but it should be very soon.