I got the print proofs of OpenBSD Mastery: Filesystems yesterday, and they came out lovely.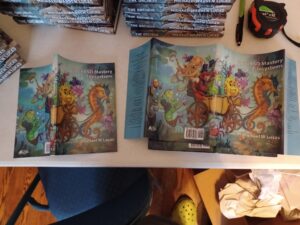 I've gone through them and fixed some less-than-optimal layout decisions. You never know what a print book will look like until you hold it in your hands. Several folks read the ebook already and sent some corrections that I, the tech editors, and the copyeditor missed, so I fixed them. The ebook has been updated to match. The printer now has the print files.
So, when will the print book be in stores?
That depends on the printer. I expect they'll approve the print in the next few days, unless they pull another Orcibus and sit on it for a month. After a week or so, though, I have nothing better to do than give them pain every. single. day.
I will release the print book to the public when I can. I'll be ordering the pre-orders directly from the printer at the same time.