There's about sixty hours to go on the Prohibition Orcs kickstarter. I haven't done the math yet, because the campaign is not over yet and I don't have money in hand, but it appears that I'll net about as much on this Kickstarter as I would selling the books to a midsized publisher.
The Kickstarter is undoubtedly a huge amount of work. But it's less mental labor than selling the books to a publisher, negotiating a contract, and interfacing with that publisher's staff to shepherd them into print.
I'm calling this a win. Plus, a sane normal publisher won't give me fancy leather covers.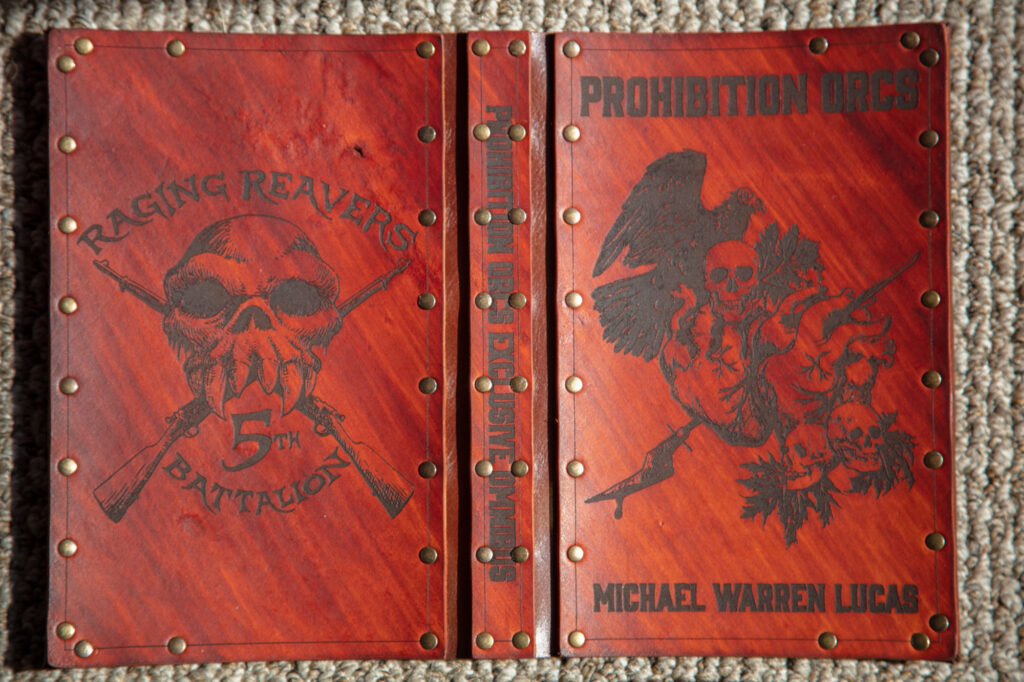 Yes, this post is here to remind followers that the campaign is about to end and you should back now if you're going to. I also wanted to mention my live reading of the PO tale Woolen Torment.
And finally, the subject of this post.
One of the Kickstarter stretch goals was recipes. A "friend" of mine saw that and decided he would contribute, by making orcish ice cream. Four different kinds. I tried them. On camera. Live. For your amusement. Content warnings for phrases like "punt it into the Sun" and "lick the bottom of the rat cage."
https://www.kickstarter.com/projects/mwlucas/prohibition-orcs/posts/3571090
I feel compelled to share this. After all, many of my readers love to watch me suffer.